The agritourism "Il Follo" lies between the hills and the flourishing vineyards of Valdobbiadene. This village of ancient wine tradition expresses the history and the culture of these lands, from the almost-mountainous green and fresh landscape to the beautiful sights.
A special frame for holidays
and events alike.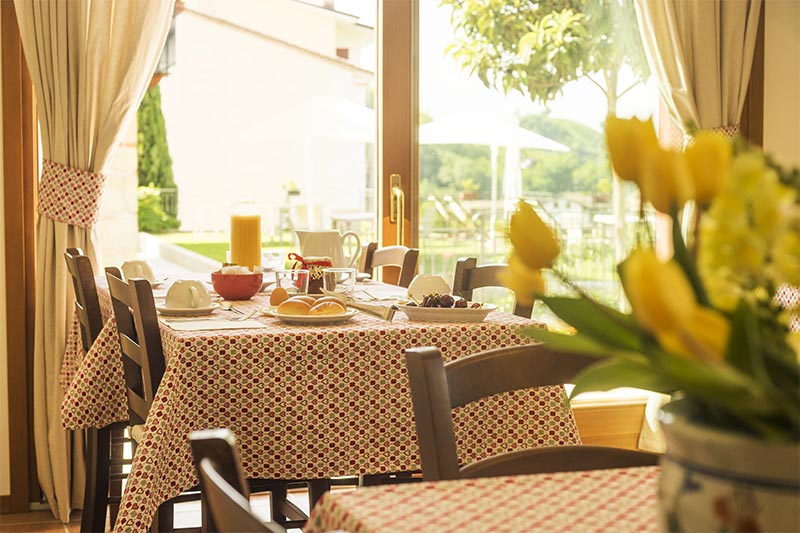 BREAKFAST ROOM
Breakfast at the Il Follo Agritourism is the best way to start your day! From 8:30 to 10 we serve breakfast in the brand new breakfast room. This room has a very long history as it is a decommissioned winery. Here grandad Attilio started making the first Prosecco wine bottles. It also was a very frequented place where the family often hosted big lunches and dinners with friends and family, all cooked by grandmom Aida. Now thanks to a recent renovation (2020), it is back to the hospitality it once had and it's right here where you will enjoy first breakfast which is as a buffet with local products and typical delicacies.
Each morning you will find fresh bread from the S. Stefano bakery, jam, and homemade cakes (Like Marina's incredible Strudel!), cold cuts, local cheeses and products from an affiliated local dairy. Each morning fresh croissant and seasonal fruits. From this year a brand new coffee machine has been added to our breakfast room which will satisfy all your coffee and hot chocolate needs. The big glass windows will allow you to enjoy a stunning view of the wineyards while you enjoy a hot coffee. For special requests or intolerances we kindly ask you to inform us before your arrival.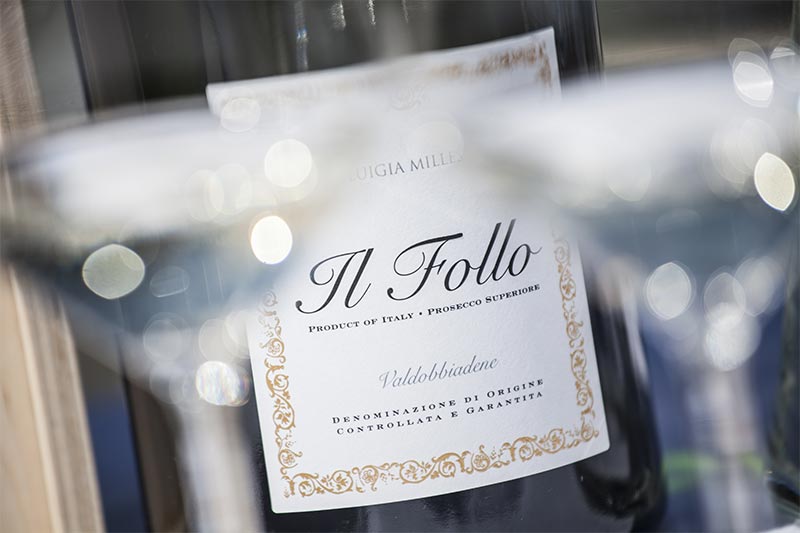 WINE SHOP
A wine shop is available in the winery where you will be able to taste and purchase from our selection of wines. Here you will discover the history of our company tracing back to the years the Follador winery was born through a photo gallery. The wine tasting is to be agreed upon with the staff and is only available at set times.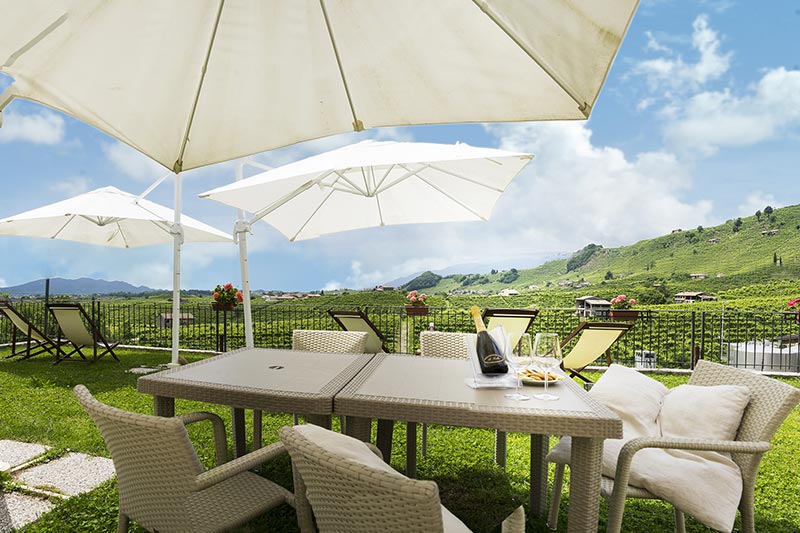 PANORAMIC GARDEN
In this peaceful corner, right next to the rooms, our guests will be able to enjoy the incredible view and relax sipping from a good glass of Prosecco wine.
During the summer season chairs and deckchairs are always available. The suggestive view from the terrace overlooks the famous Cartizze hills.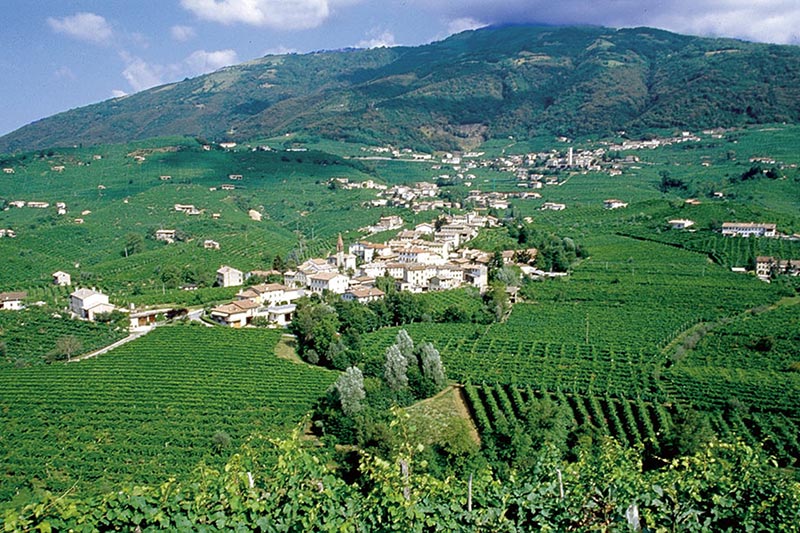 Are you looking for a holiday surrounded by the green hills of Prosecco?
Here with us you can find rooms and apartments with first breakfast made from our local products.